Drug Charge Defense in Columbia, Ellicott City, and Howard County, MD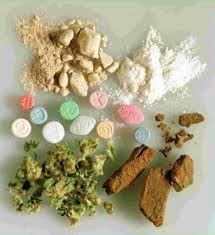 Drug dealing is not only a crime, it is a dangerous business. According to the Baltimore Sun, a man and a woman were indicted by a Howard County jury for shooting a man after an alleged drug deal went bad. Although the motivation for the shooting is not yet known, police have indicated that drugs, specifically large quantities of marijuana, were involved.
Eric Brandon Miller and Zehra Senel Oztas were allegedly involved in a drug deal with a Columbia man named Lee. Police believe Lee was wounded during a drug deal where he was trying to sell a substantial quantity of marijuana to Miller and Oztas. The man and woman accused of the shooting are facing charges of armed robbery, conspiracy to commit armed robbery, first-degree assault and use of a handgun for a felony or violent crime, according to the Baltimore Sun.
Drug dealing is not only a crime, but dangerous. If you are charged with dealing drugs in Maryland, including:
Marijuana
Crack Cocaine
Heroin
Methamphetamines (Meth)
Club drugs (e.g., X, ecstasy)
Prescription narcotics
Other drug related charges
You should seek counsel from an experienced Maryland criminal defense attorney.
Attorney Jonathan Scott Smith is a top rated former criminal prosecutor, with over 30 years of courtroom experience. He has handled thousands of criminal cases, including drug and drunk driving cases. You can see what many satisfied clients have to say about the job he did for them. In addition, you can check the results in real cases he has handled.
Contact Our Office
To schedule an appointment, contact us online or call us at 410-740-0101. Put the skill and experience of a former prosecutor to work for you. We accept Visa, MasterCard, Discover and American Express.
Attorney Jonathan Scott Smith represents clients in criminal defense matters, DUI / DWI, MVA Hearings, traffic offenses, domestic violence and child abuse charges throughout Maryland, including the cities of Columbia, Clarksville, Sykesville, Fulton, Elkridge, Frederick, Mt. Airy, Ellicott City, Laurel, Westminster, and Baltimore. Lawyer Smith also provides experienced legal representation for clients in Baltimore County, Anne Arundel County, Carroll County, Prince Georges (Prince George) County, Howard County and Montgomery County, MD.