What Must Prosecutors Show? What Are the Penalties?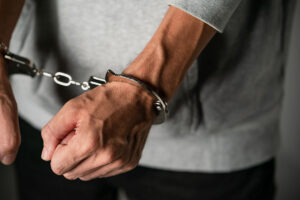 In Maryland, when you are charged with assault, it may be either a misdemeanor or a felony. In most instances, second-degree assault will be charged as a misdemeanor, with a maximum penalty of no more than a year in jail. However, second-degree assault can lead to 10 years of incarceration and a $2,500 fine. For first-degree criminal assault, the maximum potential sentence is 25 years in prison.
What Are the Elements of Each Offense?
To successfully convict a person on a count of second-degree assault, prosecutors in Maryland must prove, beyond a reasonable doubt, that the defendant engaged in threats, intimidation, violent acts or unwanted touching. The standard is an objective one, based on what a reasonable person would find in the same circumstances.
A first-degree assault charge has the same basic elements, but also requires that the prosecution show that the perpetrator used a weapon, committed serious bodily harm, or assaulted a law enforcement officer.
Proven Maryland Drug Crimes Defense Lawyer
Attorney Jonathan Scott Smith has fought for the rights of criminal defendants in Maryland for more than 40 years, including people charged under Maryland law with any type of narcotics or drug-related offense. SuperLawyers has rated him as one of the top 100 lawyers in Maryland and The American Lawyer Magazine has also listed him as a Top-Rated Lawyer.
Attorney Smith has carried an AV-rating (the highest possible) under Martindale-Hubbell's Peer Review Rating System for more than three decades, a testament from his colleagues in the legal profession. He has also received Martindale-Hubbell's coveted Client Distinction Award, an award held by less than 4% of all attorneys nationwide. He carries a 10.0 (Superb rating) as a trial lawyer from AVVO and has also earned AVVO's Client's Choice Award, with an average client review of 5 stars.
A well-known and respected trial attorney, Jonathan has a comprehensive knowledge and understanding of Maryland criminal law and procedure. He knows how to effectively gather and preserve evidence and will take all necessary measures to ensure that law enforcement officers did not violate your constitutional rights.
Contact an Aggressive Baltimore County Criminal Defense Attorney
At the law offices of Jonathan Scott Smith, we aggressively advocate for criminal defendants throughout the greater Baltimore area and across the state of Maryland, including people charged with any type of child abuse. Contact us online or call 410-740-0101 to arrange a meeting. We handle cases throughout Anne Arundel County, Carroll County, Frederick County, Howard County, Baltimore County, Prince George's County and Montgomery County in Maryland.