How Can Prosecutors or Police Establish that You Were under the Influence of Cannabis While Driving?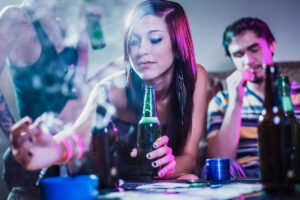 In Maryland, you can face "drugged driving" charges if you are stopped and arrested for operating a motor vehicle while impaired by a "controlled dangerous substance (CDS)" or while impaired by drugs. These are two different offenses, with different proof requirements. To convict you of the first offense, the state must first identify the specific controlled substance that led to your impairment and must demonstrate that it is a controlled dangerous substance. With the latter charge, there is no need to determine the specific drug that led to your impairment.
In cases involving driving under the influence of alcohol, prosecutors can typically rely on the percentage of alcohol in the blood. However, with many types of drugs, even those that are illegal under Maryland law, blood tests don't typically do more than indicate the presence of the substance in the blood. Furthermore, with many drugs, traces may be present long after the drug's effect has worn off.
It's common, then, to ask a driver suspected of "drugged driving" to have a blood test. However, to establish a link between the presence of the drug in the driver's blood and actual impairment at the time of arrest, the prosecutor will also typically rely on the eyewitness testimony of the arresting officer or others at the scene.
Proven Maryland Drugged Driving Defense Attorney
Attorney Jonathan Scott Smith has fought for the rights of criminal defendants in Maryland for more than 40 years, including people charged under Maryland law with driving under the influence of drugs or a controlled dangerous substance. SuperLawyers has named him as one of the top 100 lawyers in Maryland and The American Lawyer Magazine has also listed him as a Top-Rated Lawyer.
Attorney Smith has carried an AV-rating (the highest possible) under Martindale-Hubbell's Peer Review Rating System for more than three decades, a testament from his colleagues in the legal profession. He has also received Martindale-Hubbell's coveted Client Distinction Award, an award held by less than 4% of all attorneys nationwide. He carries a 10.0 (Superb rating) as a trial lawyer from AVVO and has also earned AVVO's Client's Choice Award, with an average client review of 5 stars.
A well-known and respected trial attorney, Jonathan has a comprehensive knowledge and understanding of Maryland criminal law and procedure. He knows how to effectively gather and preserve evidence and will take all necessary measures to ensure that law enforcement officers did not violate your constitutional rights.
Contact an Experienced Baltimore Criminal Defense Lawyer
At the law offices of Jonathan Scott Smith, we aggressively advocate for criminal defendants throughout the greater Baltimore area and across the state of Maryland, including people charged with operating a motor vehicle while impaired by drugs. Contact us online or call 410-740-0101 to arrange a meeting. We handle cases throughout Anne Arundel County, Carroll County, Frederick County, Howard County, Baltimore County, Prince George's County and Montgomery County in Maryland.